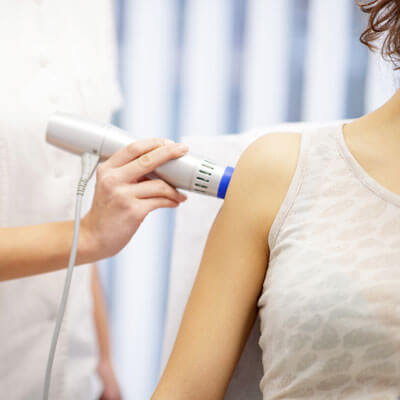 Neuropathy at Onsite Health
What is Pulsed Light Therapy?
Pulsed red light therapy helps to relieve pain and speed up the healing process! Infrared Light Therapy is an FDA-cleared process that has been shown to decrease pain, inflammation, speed healing and even help with stress management. This process uses specific infrared and near-infrared light frequencies to painlessly improve circulation and accelerate the healing process.
New Patients

How Pulsed Light Therapy Works
The light in the red to near-infrared range immediately relieves pain and heals tissue by jump-starting the cells' conversion of food energy into useable energy. The photo energy in the light emitting diodes dilates the blood vessels to help increase circulation to the area. A patient with Peripheral Neuropathy will notice an increase in sensation and improved circulation in the targeted area.
The patient may experience a decrease in pain, swelling, inflammation, muscle spasms, muscle tightness and tension. This light therapy has also been shown to increase range of motion, lymphatic drainage, venous dilation and overall blood flow.
Neoprene pads embedded with infrared diodes are applied to the body area in need. The pulsing diodes emit photons of light energy which is absorbed through the skin cells, causing the cells to awaken with a renewed energy and improved function!
Solution for Neuropathy and Chronic Pain
It helps to eliminate:
Peripheral Neuropathy
Scarring
Carpal Tunnel
Nerve Pain
Fibromyalgia
Inflammation
Bruises
Poor Circulation
Tingling
Rashes
Numbness
Cramps
Thousands of patients have experienced significant relief from the pain, tingling, numbness, inflammation and swelling that often occurs in conjunction with diabetic, statin, and chemotherapy related Peripheral Neuropathy.
---
Neuropathy Novena Singapore | +65 8223 6258