Meet Xin Ning Tan
Physiotherapist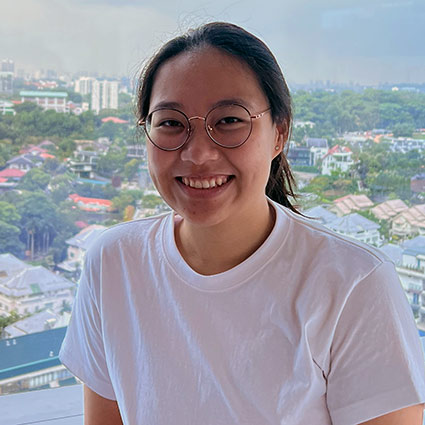 Xin Ning graduated from the Physiotherapy programme at Singapore Institute of Technology – Trinity College of Dublin with a Bachelor of Science with Honours (Distinction). Having a sporting background, Xin Ning developed a special interest in Pain Management and Sports Injury Recovery. An athlete in Track and Field, she specialised in the Throwing events of Shot Put and Discus. These days, Xin Ning has a special interest in Sports Climbing.
Having completed her clinical placements at Singapore Sports Medicine Centre (Changi) and Outpatient Orthopaedic Rehabilitation Centre at Singapore General Hospital, Xin Ning was exposed to a multitude of Post-Operative and Musculoskeletal conditions.
To upgrade her skills, she further pursued a Sports Massage Therapist Certificate in 2020. In her free time, Xin Ning volunteers with the Singapore Para-athletics as a Team Physiotherapist.
---
Xin Ning Tan | +65 8223 6258