Jennifer Su
Principal Physiotherapist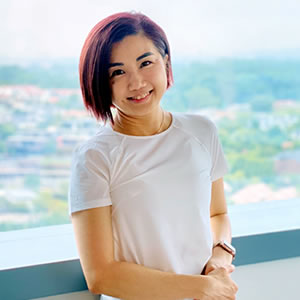 Jennifer Su started her journey as a physiotherapist in 2001, when she won a scholarship to study physiotherapy at Nanyang Polytechnic. Upon graduation, she worked at Changi General Hospital in various disciplines, including the sports medicine centre that sparked her interest in specializing in sports-related musculoskeletal conditions.
In addition to working with patients at the clinic and wards, Jennifer was also active in spearheading projects to enhance patient care. In her four years with the hospital, she and her team won awards with all her projects, most notably the Gold Award at the Innovation and Quality Circle Convention, SPRING Singapore.
Jennifer then joined Singapore Sports School as their resident physiotherapist, where she managed youth athletes, many of whom are in the national squad. In addition to injury management at the school clinic, she also traveled with them as team physiotherapists, the most recent being the 2013 SEA Games in Napyidaw, Myanmar.
Her other roles at the school included crafting sports-specific musculoskeletal screening, which she and her team conducted during pre- and post-season to screen for potential injury risk factors. Jennifer also ran practical classes for student athletes with topics ranging from recovery techniques to taping.
Being a firm believer in lifelong learning, Jennifer returned to school in 2011 and graduated with a Master's Degree in Clinical Physiotherapy from Curtin University. Outside of work, she enjoys cycling around Singapore looking for good photography opportunities.
---
Jennifer Su | +65 8223 6258