Jeff Cheung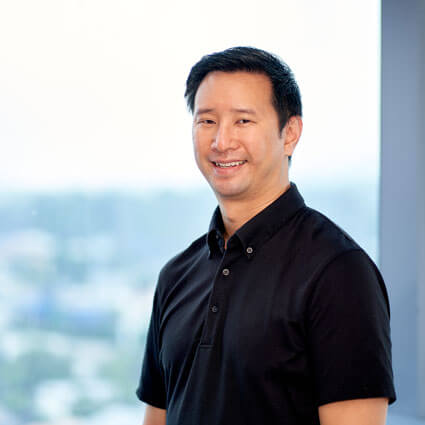 Doctor of Chiropractic (not medical doctor),
(Palmer College of Chiropractic, USA)
Jeff Cheung is a senior chiropractor originally from Kamloops, Canada, with nine years of professional experience in the USA, Indonesia, and Singapore. Before graduating as a Doctor of Chiropractic (not medical doctor) (2011) from the prestigious Palmer College of Chiropractic in San Jose, California, Dr. Jeff completed his Bachelor's degree in Kinesiology (2008) at the University of the Fraser Valley, Canada.
He is passionate about sports and balance in everyday life, and specializes in neck, lower back and joint pain, traumatic and sport injury rehabilitation, pediatric (children and babies), spinal care, movement health and education, improvement of posture, and ergonomics.
When Dr. Jeff is not busy helping patients recover, he stays active playing ice and inline hockey, basketball, volleyball, and tennis. He speaks English, Cantonese, Mandarin, and Indonesian.
---
Jeff Cheung | +65 8223 6258