Vera Ho
Rehabilitation Assistant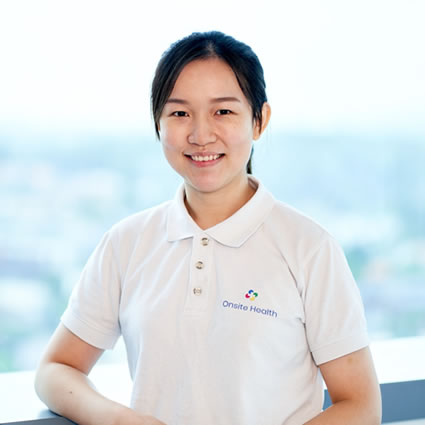 Vera first started her physiotherapy career in 2015.
She was trained in a 4 years degree programme from Northumbria University which includes Musculoskeletal, Cardiorespiratory and Neurology in physiotherapy practice. Vera is passionate about her work to assist patients on the road to recovery. She started in a private chiropractic clinic and initiated a rehabilitation program to facilitate patients' recovery.
She was offered to join a healthcare medical group and has been exposed to a variety of musculoskeletal conditions. Vera believes that Biopsychosocial Model is important in clinical practice especially in managing the physical symptoms whilst utilising a psychosocial approach to care. This would be helpful in achieving positive outcomes.
Vera upgraded her practice by taking a variety of workshops and courses, that include dry needling, rock tape, spinal manipulation, and visceral manipulation. Until recently she just finished her pilates course as a rehab Reformer Instructor.
---
Vera Ho | +65 8223 6258